Wedding season is fast approaching and at Superior Spray Tanning we're busy gearing up for the influx of brides and bridesmaids who grace our tent this time of year. Want to spray tan for your wedding without looking like a carrot walking down the aisle? Well you've come to the right place.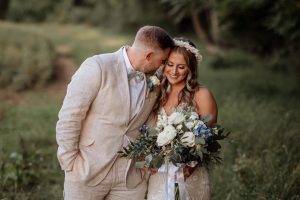 Many of our brides have never tried spray tanning, and their number one fear is obviously looking orange–followed closely by fear #2. Will the spray tan run off on my white dress? When applied properly and with these pre and post spray tanning tips you can prevent the orange and achieve that sun-kissed look you crave without the harmful effects of the sun.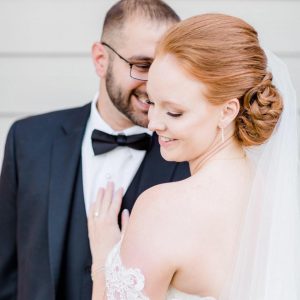 I have sprayed many of brides for their big day. In fact, bridal sprays are our specialty. Our solution evens out the skin tone and adds the perfect touch of color — just enough to take a bride out of her winter slump and into the gorgeous glow that she needs. Not to mention that her photos will look incredible!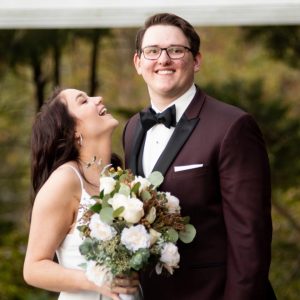 Here are  a few spray tanning tips and trade secrets exclusively for our brides- to- be.
1. Shave.
The day before your spray tan session yields the best results.
2. Exfoliate, exfoliate, exfoliate.
Exfoliate 12-24 hours prior with a sea-salt scrub (or other body exfoliating scrub). This removes loose, dead skin cells, which prevent the application of color. Exfoliating will improve and extend your tanning results.
3. Skip the oils, gels, lotions and perfumes.
Prior to tanning, your skin should be clean and dry with no product residue.  All makeup should also be removed before your spray tan session and don't forget to take off your jewelry! You definitely don't want a white necklace line with your strapless dress!
4. Tan in dark undergarments.
Bring dark, loose fitting clothing to wear after your tan (no skinny jeans or stretch pants). At bedtime, wear an over-sized T- shirt (I steal my hubby's) and loose pants
5. Avoid bathing + workouts for 24 hours.
Avoid hitting the shower, pool, or other source of water for 8-12 hours (18-24 hours preferred). I also recommend using shower gel or body wash instead of bar soap (and do not exfoliate or use a shower puff – hands only).
Also, avoid any products that contain alcohol, alpha hydroxy acid, retin-a, beta hydroxy and any other peeling agents. You should moisturize twice daily with a basic product– nothing with perfumes or mineral oil
6. Trial Run
I always suggest a practice session about a month prior to an event. This way, we can perfect the look we are going for before the big day. Do you want to go darker? Would you rather a lighter sun- kissed effect?  Either way, you be glowing all the way to the honeymoon suite!
** Ask about our special discounts and incentives for bridal parties of six or more