July 4th is only a few days away, meaning a slew of celebratory events with friends and family all day for BBQs, picnics, parties and, of course, the obligatory fireworks. Preparations are bound to be insane, but that is hardly an excuse for putting anything less than your best foot forward. Or legs, rather. Independence Day wouldn't be right without the standard uniform of bathing suit, shorts and dresses emblazoned with all things patriotic, no? But worry not, getting beautiful legs by Friday isn't impossible. Here's the breakdown: exfoliate, moisturize, fake a tan and give yourself an extra bit of glow, just in time for a weekend of living in your favorite shorts!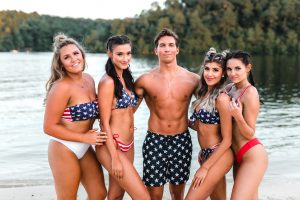 Exfoliate

. Gently buff away rough and dead skin build-up, paying special attention to the knees, ankles and feet. Smooth legs is always a plus, but it's absolutely essential in preparation for spray tanning.

Spray Tan.

  Make the healthy switch! Try an airbrushed spray tan instead of subjecting yourself to damaging UV rays for that summer skin we're always after.

Moisturize

. Soften and improve skin texture. Beautiful legs is serious business!

Let it glow, let it glow, let it glow

! Three words. Superior Spray Tanning. For that perfect, sun-kissed glow. A little bit of shimmer goes a long way – it's our secret to radiant skin.

… and an extra beauty tip since we love you

. Wedges not only elongate the leg, but can help fake a great calf muscle for all those July 4th shorts and dresses.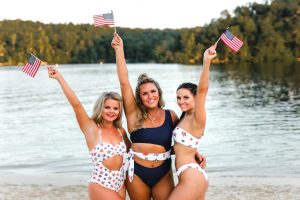 So bare those legs and the skin you're in with utmost confidence! You've always had it; it's just a matter of letting us help you bring it out. Happy Independence Day from your friends at Superior Spray Tanning!