With vacation season at its peak, we wanted to share tanning tips for making your spray tan last longer during all of your summer adventures.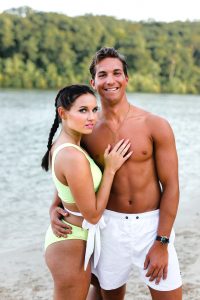 Protecting your tan on vacation can be simple if you follow these steps:
WEAR YOUR SUNSCREEN!
A spray tan will not protect you from burning in the natural sun. You always want to use a water resistant, oil-free sunscreen. Although spray on sunscreen can be convenient, most of them don't provide the water resistance needed to protect your tan against chlorine or salt water. Most spray on sunscreens typically contain mineral oil and alcohol which will strip down a spray tan. Apply Lotion SPF (80 min water resistance) 20 minutes before entering the water. This will create a barrier between your tan and the elements.  If you are consistently in the water, re-apply every 30-40 minutes to keep a strong barrier. If you are just dipping in and out to cool off you can re-apply every 1.5-2 hours. We highly suggest a lotion based sunscreen or the Neutrogena beach defense spray-on sunscreen. Whatever you pick, make sure it is OIL_FREE!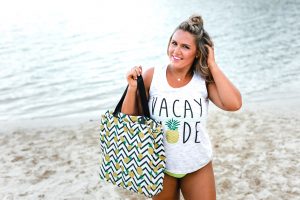 Rehydrate & Cleanse
After a long day out having fun, you want to make sure you shower and hydrate your body and add back moisture to your skin cells. You don't want to sit for hours with chlorine and salt water sitting on your skin. It will dry you out. After your shower make sure to pat dry and moisturize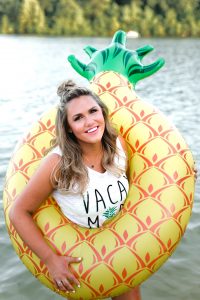 Refresh your tan
We totally understand you likely won't be perfect with the sunscreen application and depending on your water activities you may have areas that fade slightly faster than others. Taking a tan extender with you is great for refreshing your color. Just apply it to the areas that need a boost at night before bed and wake up with a fresh and renewed tan! It has the solution in it so it will match your color perfect.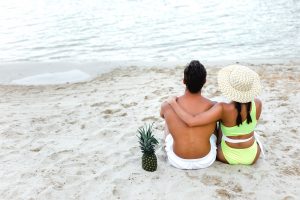 Protect Your Face!
Your face is a lot more sensitive and has a higher chance of burning.
Don't forget to wear sunglasses and a hat for maximum protection. And drink your water 😉