Are you getting ready for a photo shoot or other special event? If you want to look great and wish you could have deep, sexy tan, all year round, but you don't want to suffer the harmful effects of a tanning bed or the sun's rays, then sunless tanning is the solution for you. Superior Spray Tanning  can give you the natural, beautiful glow of healthy tanned skin for your entire body without experiencing the sun's damaging UV rays by getting an airbrush tan.
An Airbrush Tan is very long-lasting, and your tan can be as dark or light as you wish. Not only will your sunless tan give your skin a that gorgeous, sun-kissed look, you won't have to worry about getting sunspots, wrinkles or risk cancer because it is an all-natural process that contains natural ingredients like DHA, that nourish your skin, not dry it out because it is not a paint or a dye.
However, if you don't have the time to go to our spray tanning salon, you can have the salon come to you. You can have a beautiful tan right in the comfort of your home by getting a convenient Mobile Sunless Tans. Imagine, you no longer have to call and go to an appointment or fight traffic to speed to your tanning salon, wasting your precious time because the mobile spray tan has swept the industry. There are also some great benefits to having customized sunless tanning done in your home: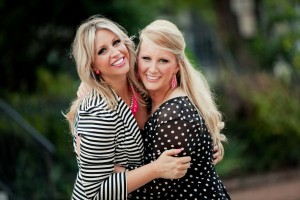 Spray Tans Last Much Longer. While wet tanning solutions like lotions tend to last only 2 or 3 days, spray tanning can last from 7-14 days depending on your skin's reaction.
 Accessibility. With Mobile Spray Tanning you can get tanned whenever you want, wherever you happen to be. This is a wonderful benefit if you happen to live in a cold climate that hardly gets any sun.
 Less Staining. Typically, wet sunless tanning gels, lotions, and mousses, tend to leave stains on your clothing and hands. Spray tanning evaporates much faster leaving fewer stains.
 Much Better Results. Spray tanning leaves you feeling much cleaner because you are not applying tanning lotions or creams, while leaving blotches and streaks on your skin.
Availability. With airbrush tanning you can choose from a wide variety of spray tan shades, but make sure you choose the correct shade for your skin tone. Remember the orange lady you saw walking down the street? . . . you don't want to look like her. You should also get from your spray tanning professional; or you try applying a small dab of the solution on section of your skin. This way you can see what works for you.
Finding Spray Tan perfection gives your confidence an incredible boost, and will give you a sun-kissed, healthy look for your photo shoot. You should keep in mind, however, that the key to getting sexy tanned skin is to consult with a spray tanning professional to help you look your best. Book an appointment today with us and get that beautiful bronze look you so desire.