Uh oh. You just got a gorgeous, glistening spray tan but now it's time to hit the beach. If you're worried your spray tan will come out a streaky, orange mess after taking a dip, fear not.  The answer is yes…if you're careful.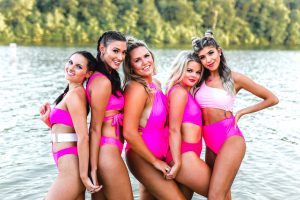 If you're the safe sun type (and I hope you are), then you've likely experimented with spray tanning. Spray tans are an easy, safe alternative to tanning beds, and definitely a healthier alternative to rubbing yourself with baby oil and spending hours in direct sunlight. However, sunless tanning requires some upkeep, which is necessary to help it stay on through sweaty gym sessions and yes, sunny pool days.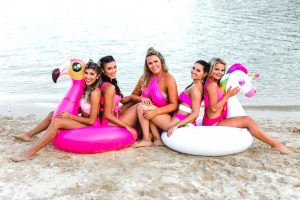 You can swim with a spray tan, but chlorine does have lightening properties and strips away skin cells which will break down your tan more quickly. To make your tan last longer you need to moisturize and re-apply self-tanner more frequently. If you are swimming in the ocean the same rules apply because salt water will dry out your skin and cause your tan to fade more quickly.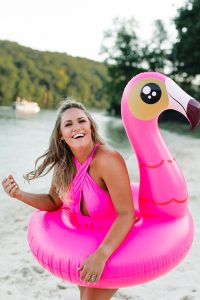 As if we needed another reason to stay moisturized! The moral of the story, ladies and gents: Along with proper exfoliation before your spray tan for even coverage, consistently applying moisturizer can help protect and extend your tan.