Are you planning a sexy Halloween costume and you need a perfect sun-kissed tan to do the trick? Then, Superior Spray Tanning has you covered! Book your spray tanning appointment today!
Take advantage of the Halloween spirit and dress up in your best costume. Whether you plan to go as a sexy bunny or a body builder, spray tanning will do away with the pasty white and give you the beautiful, bronze skin to take your costume to the next level.
Halloween is one of our favorite holidays, because it's a chance to showcase your whimsical side, look and feel sexy, and show off that airbrush spray tan! The staff here at Superior Spray Tanning wants to ensure that you choose a costume that highlights your best assets, so we've created a list of some of our favorite options for showing off some bronzed skin:
Eve: This gorgeous babe knows how to bare some skin, and it might be one of the most revealing costumes out there (just a couple of carefully placed leaves and you're good to go!). This is a perfect outfit for couples, and is an easy one to make at home. 
Baywatch Babe: The iconic show provides a great costume idea recognized by all, and is another favorite for skin-baring. Plus, you have to get a Superior Spray Tanning airbrush spray tan beforehand to look the part! (Schedule with us today, we book up fast for Halloween!) Be sure to wear your hair down and flowing (with soft, beachy waves), and don't forget your flotation device.
Sexy Mermaid: This sexy costume gives you the opportunity to showcase your arms, legs, chest, back and midsection! You can find a great mermaid costume a yandy.com and they have a variety of colors to choose from!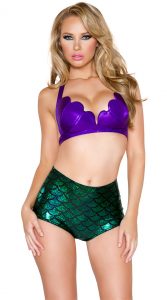 4. Futuristic Girl: We are obsessed with this Futuristic Element costume that gives you the opportunity to show off your Superior airbrush spray tan. Other great futuristic looks include lots of silver fabrics and metallic shine, a brightly colored wig, creative makeup and white go-go boots!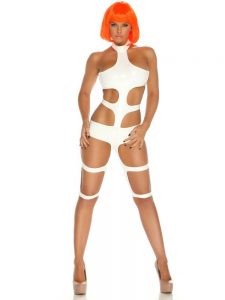 5. Naughty School Girl: Everyone loves a Naughty School Girl. With this costume, you can show off your tanned legs and midsection while looking as cute as ever in your white knee highs and plaid skirt.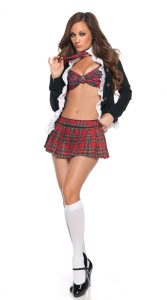 6. Princess Leia (Slave Edition): Star Wars is a very popular theme with Halloween costumes. Instead of going with the traditional Princess Leia costume where you don't get to show off your spray tan, why not go with the Slave Edition costume!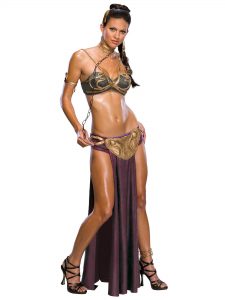 Whatever you decide to wear for Halloween, the one element you can't forget is a spray tan at Superior Spray Tanning! Halloween is all about feeling and looking beautiful, and an airbrush spray tan is a quick and easy way to achieve that healthy glow! Contact us today to schedule an appointment, and be sure to Follow us on Instagram and "Like" us Facebook to hear the most recent info about our events, products and any promos going on!